Our enthusiasm for this place is contagious.
Possum Kingdom Lake Showcase
Clickable Map of
Possum Kingdom Lake
Secret to Our Success
How has Possum Kingdom Real Estate® consistently* sold the most property at Possum Kingdom Lake? In a word... PASSION for where we live, play and work!
Why do we have the most Agents ranked in the Top Ten in the Possum Kingdom area? The real question is how is this accomplishment even possible considering all the DFW brokerages who are competing in the luxury second home market at Possum Kingdom Lake? Find the answers on our SELLERS and BUYERS pages.
* 2020, 2021, 2022, Leading 2023 Highest Volume and most Realtors in Top 10.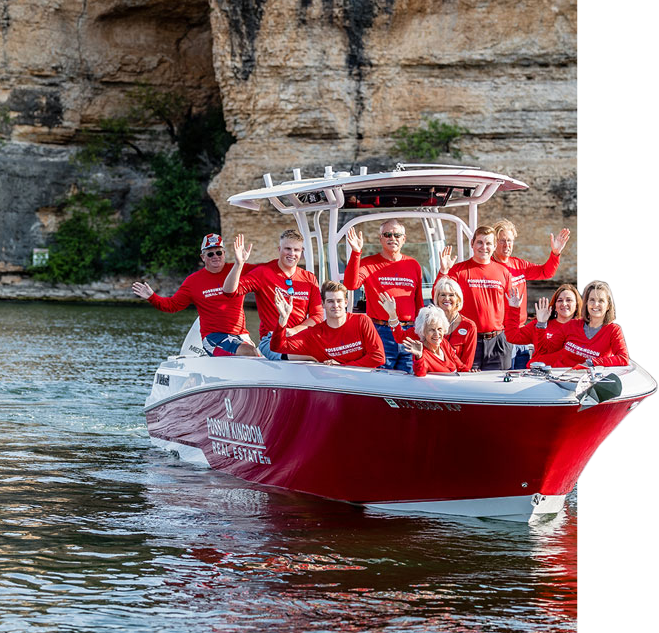 Possum Kingdom Real Estate®
YOUR Real Estate Goals.
This isn't just a job, it's our life. What drives us is helping you realize your goals and we are always eager to address and prioritize the things you are looking to achieve. Bottom line, we are located here at Possum Kingdom Lake to help guide you to the best opportunities.
What Is Possum Kingdom Lake?
For centuries the raging Brazos River has cut its way through the Palo Pinto Mountains. In the 1940's the river was dammed up to form a huge lake nestled within the dramatic North Texas hill country. Our Community is very family oriented. Possum Kingdom Lake is famous for family reunions and the numerous Boy Scout and YMCA camps. The natural views are absolutely spectacular! Our lake is one of the clearest lakes in all of Texas. As a result we are a favorite spot for inland scuba diving and boating. Year around activities include fishing, camping, hiking, golf, mountain bikes and horseback riding. Our lake is only a short drive from Dallas, Ft. Worth, Wichita Falls and Abilene, Texas. Because our lake is mature, the shoreline available for development has already been mostly developed, so what you'll see is what you'll get – lots of pristine natural views!
Possum Kingdom Real Estate®
Ready To Start?
Don't Wait - Possum Kingdom Lake's Market Changes Fast