About Us
POSSUM KINGDOM REAL ESTATE® EXPERTS
WHO ARE WE?
"Friends who share a passion for helping families discover this beautiful place…
and NOBODY knows this lake better!"
Since 1971 POSSUM KINGDOM REAL ESTATE® is proud to have been the leader in introducing people to our lake. Our over 50 YEAR respected and productive record encourages people in need of real estate service to come to us. WE LOVE REFERRALS! The majority of our business comes from referrals and because of the quality and tenure of our Agents we enjoy repeat Buyers. Our original PKRE® Broker Mary Lou Palmros passed on our reputation of being known for... "Nobody knows this lake better!" Our current Managing Broker and Marketing Director "V" Hanssen has since 1996 has kept up with the legacy. Our business naturally expanded into recreational LAND SALES in close proximity to the lake. We increased our services in 2008 to include land sales in Palo Pinto, Stephens and Young counties. Our Brokerage has since also been associated with the "Best in the Business" organizations including Better Homes and Gardens in the 1990's, RE/MAX Network from 2006-2016, and the LuxuryRealEstate.com network SINCE 2018. In 2020, 2021 and 2022 the regional MLS reported that PKRE has the most Agents ranking in the TOP TEN PRODUCERS in all of Palo Pinto, Stephens, and Young counties, plus PKRE® reported the highest dollar production is sales for 2020, 2021 and 2022. An accomplishment to be proud of considering the competition from DFW "mega brokerages" trying to push into our market. Most of our Agents have long tenure in our marketplace with their focus on achieving our most important goal of selling our clients' properties, even under difficult market conditions. These agents share their expertise with our newer Agents, who are younger and thus more technically minded. The result is a positive environment of mentoring, teaching, and sharing. The difference in our organization is obvious to those who get to know us.
About Possum Kingdom Real Estate
For centuries, the raging Brazos River has cut its way through the Palo Pinto Mountains. In the 1940's the river was dammed up to form a huge lake that was nestled within the dramatic North Texas Hill Country. The natural views are absolutely spectacular! Possum Kingdom Lake is one of the clearest lakes in all of Texas and we have been the only USA stop for the Red Bull Cliff Diving Series in the entire USA! We are a favorite spot for inland scuba diving and all types of boating. Year around activities include fishing, camping, hiking, golf, mountain bikes and horseback riding. Possum Kingdom Lake is famous for family reunions and the numerous Boy Scout and YMCA camps. Our lake is only a short drive from Dallas, / Ft. Worth, Wichita Falls, Abilene and Midland / Odessa, Texas.
Possum Kingdom Real Estate® was founded in 1971 to provide exceptional service in the sale or purchase of lake homes. More than forty-five years later, Possum Kingdom Real Estate® has grown to be the leading independent lake resort and land brokerage in the Possum Kingdom Lake market. Over the years, we have served thousands of individuals and families with the purchase or the sale of their lake homes, ranches, and recreational properties. We are honored by the trust our Clients have placed in our Brokerage, a direct result of our Professional Agents that are the experts in our market. We are dedicated to the complete satisfaction of our Clients and Customers. Possum Kingdom Real Estate® is the only North Texas-based resort and land Broker associated with a globally recognized luxury real estate Affiliation: status with Who's Who in Luxury Real Estate™ positions Possum Kingdom Real Estate, LP as the luxury leader for high-end lake resort and recreational land properties throughout North Texas. Visit our website, www.PossumKingdom.com to learn more about lake resort or recreational real estate opportunities in North Texas.
Possum Kingdom Real Estate is a registered trademark of
Possum Kingdom Real Estate, LP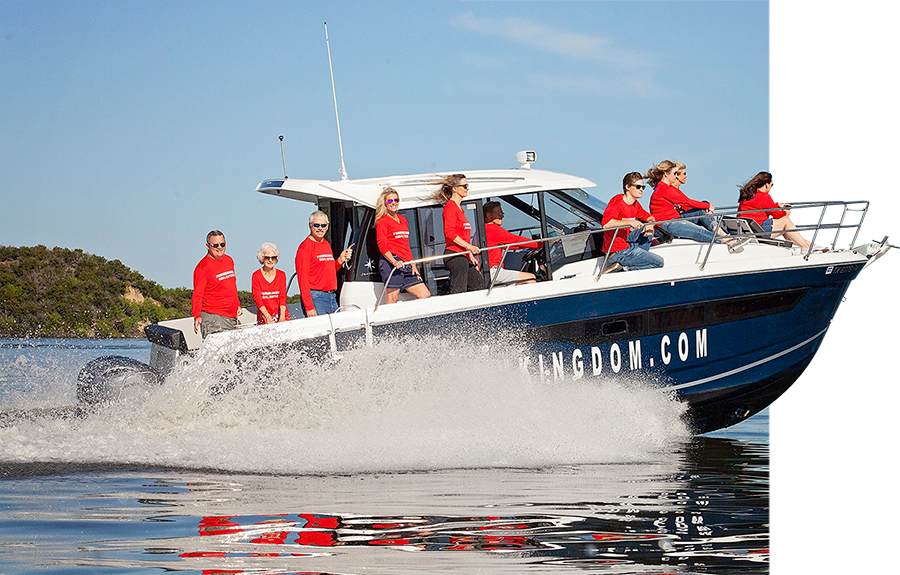 Possum Kingdom Real Estate®
Ready To Start?
Don't Wait - Market's Change Fast