About Caddo Bay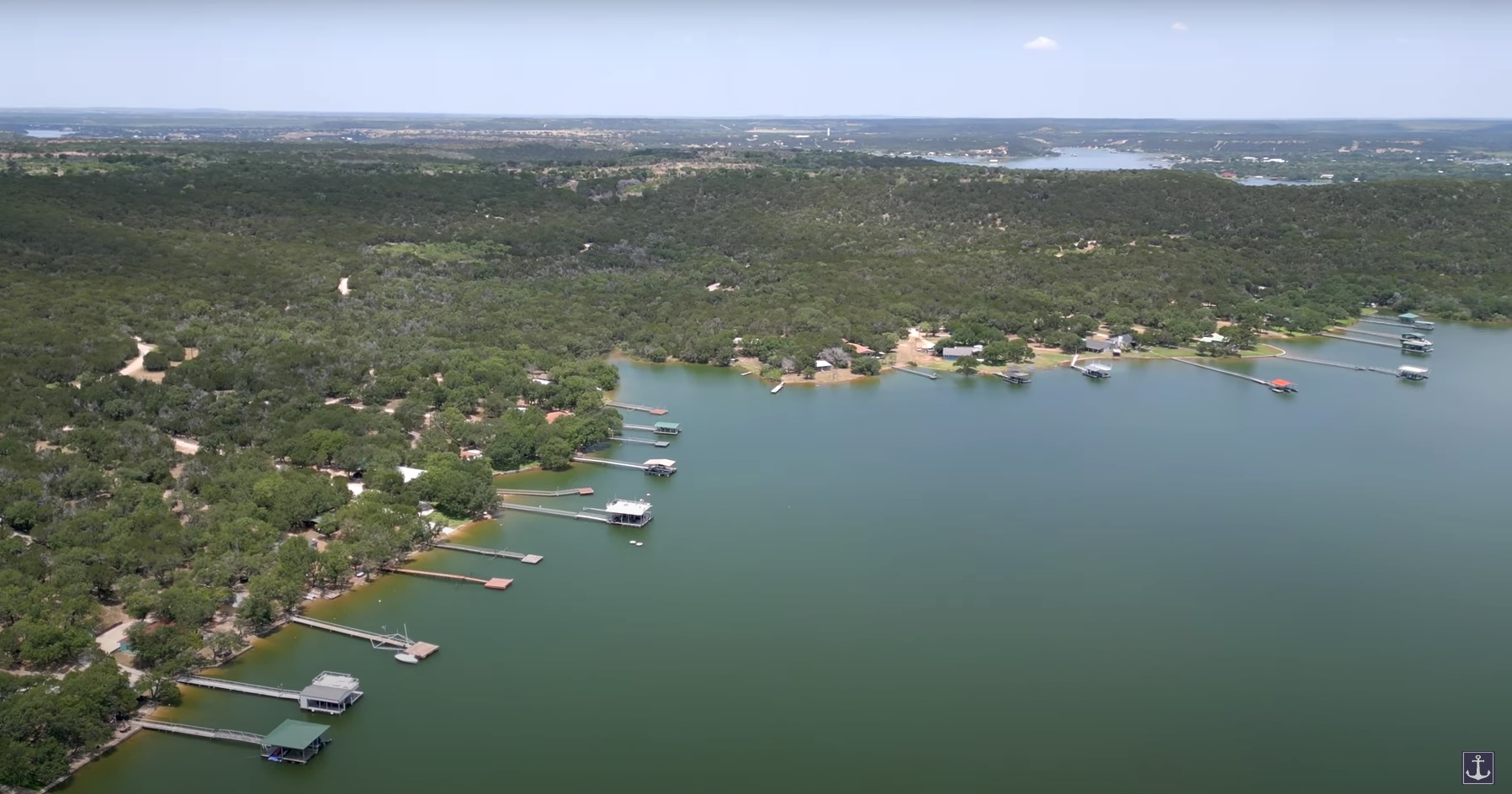 Welcome to the most undeveloped and pristine area of Possum Kingdom Lake. This area is truly a little on the "wild side" because of the roaming wildlife from the adjacent 1500 acre State Park. Plus the other neighbors beyond the shoreline are are huge open range cattle ranches. Highway access to Interstate 20 is effortless, making this an ideal destination for Abilene or the Dallas/Ft Worth Metroplex families.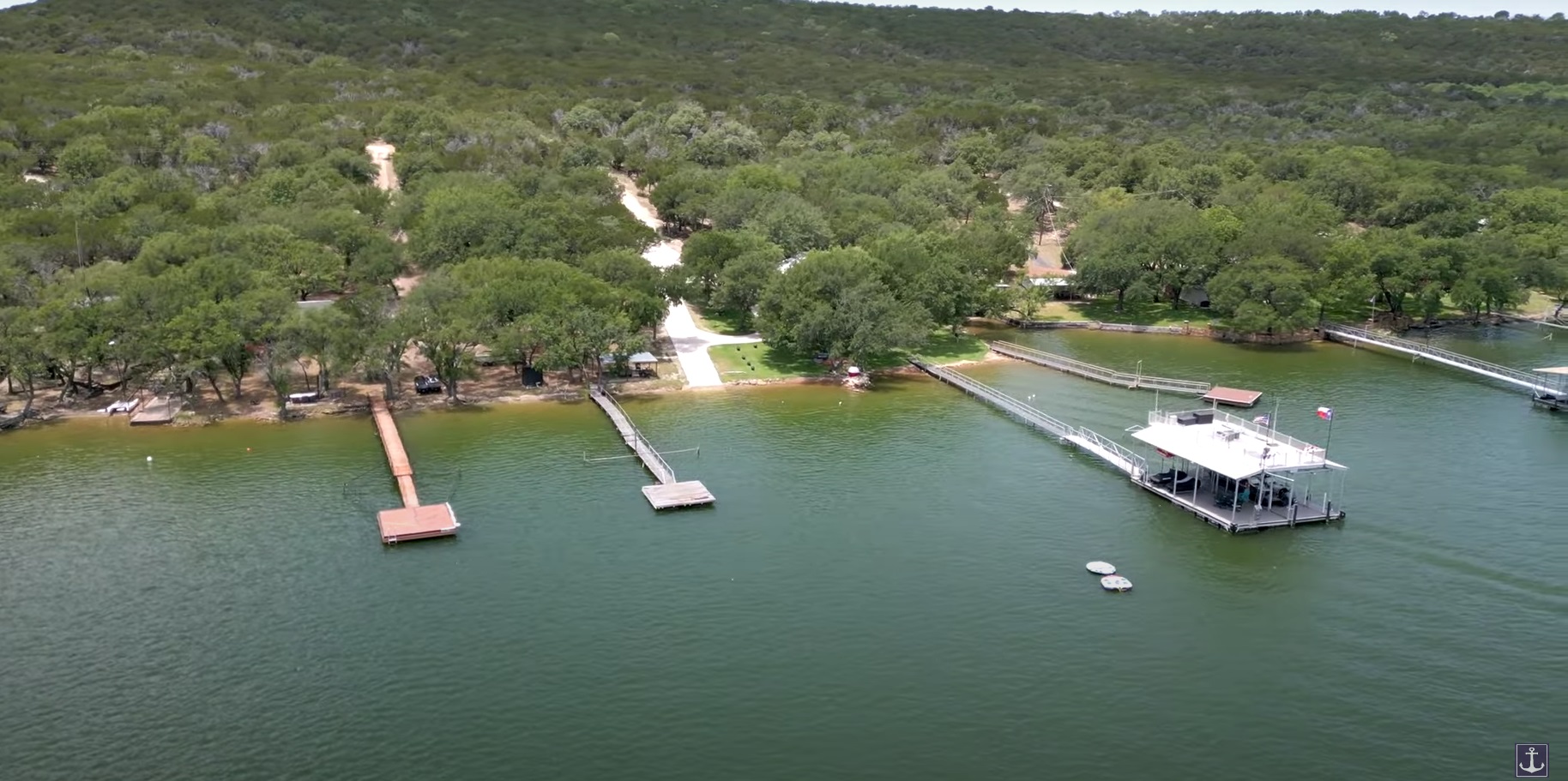 While Caddo is one of the quieter locations around the lake, and it has no shortage of history. The name came from the Native American Caddo tribe, who lived there until the 1800s. Caddo Texas was founded in 1870 by Texas settlers. The town had 60 people 10 years later. Oil was discovered on one property in the area in 1916, and then on another. By 1920 the population jumped to 1,000 and Caddo was known as a Oil Boomtown. Times changed and Caddo is now on the Texas Ghost Town List with a population of less than 100. But the town has managed to keep its Post Office.
CADDO CREEK is an area with lakefront cabins and a few luxury estates are distinguished by great views and rugged bluff lines. A bird watcher's haven.
CADDO BAY is a Large, protected cove with soaring rock bluffs and only a handful of lakefront cabins. This is a favorite spot for water skiers who find smooth water even on a windy day.
CADDO More cabins are outside the cove are accessible through dirt roads and have huge large open lake views of Broadway behind BASS ISLAND, one of 5 islands at Possum Kingdom Lake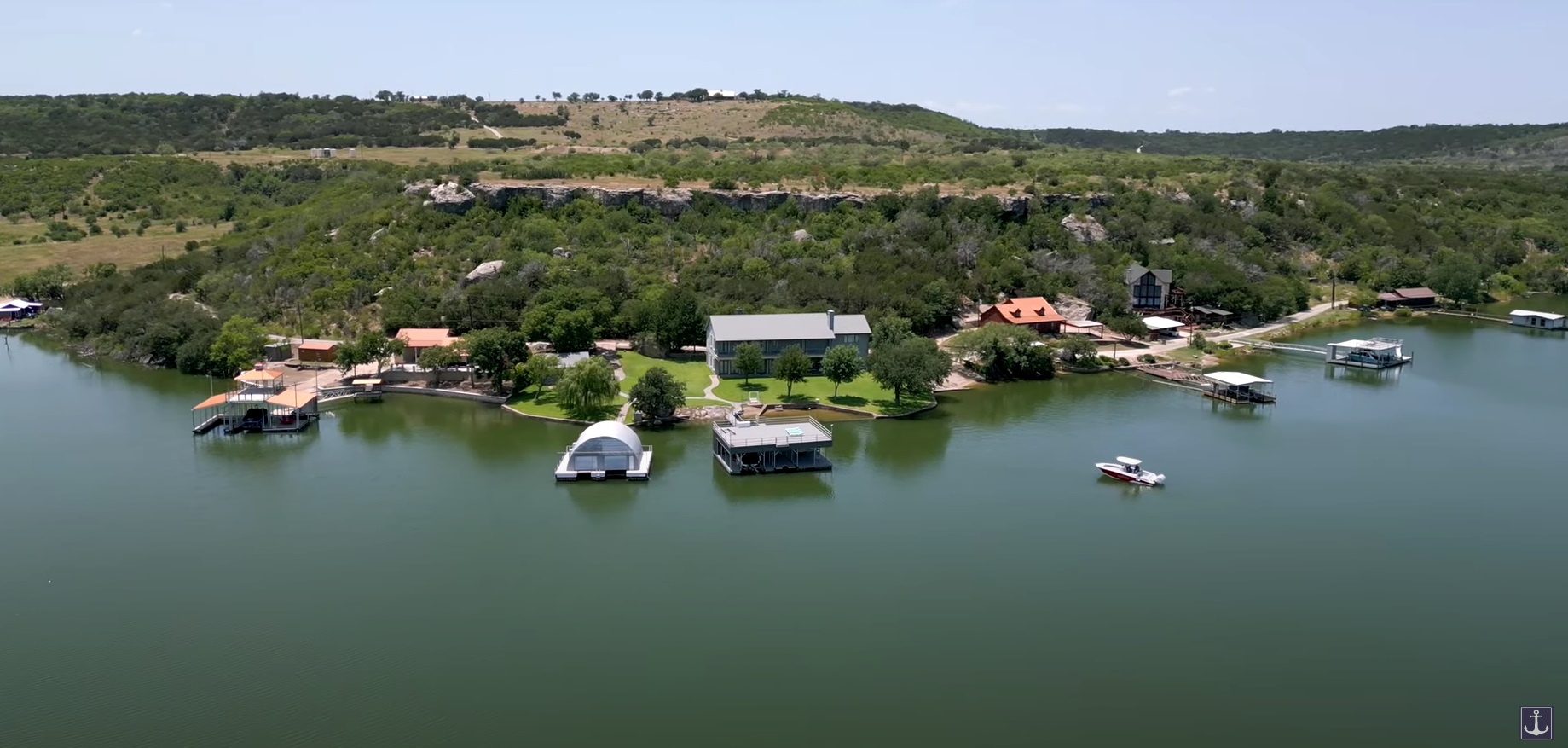 If you are looking for seclusion, nature and the wilderness of pristine Texas Lake, Caddo is the perfect area for you!
Regulations of BRA Lakes & Associated Lands
BRA Associated Lands Governing Documents